SilverSummit Healthplan offers its members the best Nevada Medicaid plans.
We understand how important your healthcare is to you and your family. We are a tool for you to use to take of your own health care. Let us assist you in finding a health plan that works for your needs.
Our members receive excellent benefits & services from SilverSummit providers. Members have access to a variety of resources and wellness topics with Nevada Medicaid insurance. Choose your medicaid health insurance plan through us and pick the best plan for your health needs. Learn more about SilverSummit Healthplan and enroll today.
New to SilverSummit?  We GOT you!
Medicaid can be confusing.  We GOT you.

We know you're busy, so we make it easy for you to go to the doctor when you need to.


We Got You! New Value Added Benefits offered to SilverSummit Healthplan Members FREE YMCA family membership beginning January 2023 (Las Vegas only)
YMCA Membership - The YMCA provides much more than access to state-of-the-art facilities and program. It offers a sense of wellbeing and belonging.
Y Summer Camp – Looking for a great program for your kids during summer break? The YMCA is the place. We get your family fun, engaging activities leaving your camper tired at the end of the day. Dozens of camp options to choose from!
Age 3-15
Registration begins April 1, 2023 - Please register early, space fills up fast
Y After-School Program -We get your family more.
Y-Academy – ages 5-11
Homework help, character-building activities, and Dreamer Lab Access.
Y-Train to Work Program – We Get your kids job ready for FREE! The Y will train you to work!
4 week in-water training course, to prepare you for the Lifeguard Course
Members must complete the Health Risk Screening, and an Annual Well-Visit in order to be eligible for these benefits.
YMCA Summer Camp enrollment is on a first come first serve basis. www.lasvegasymca.org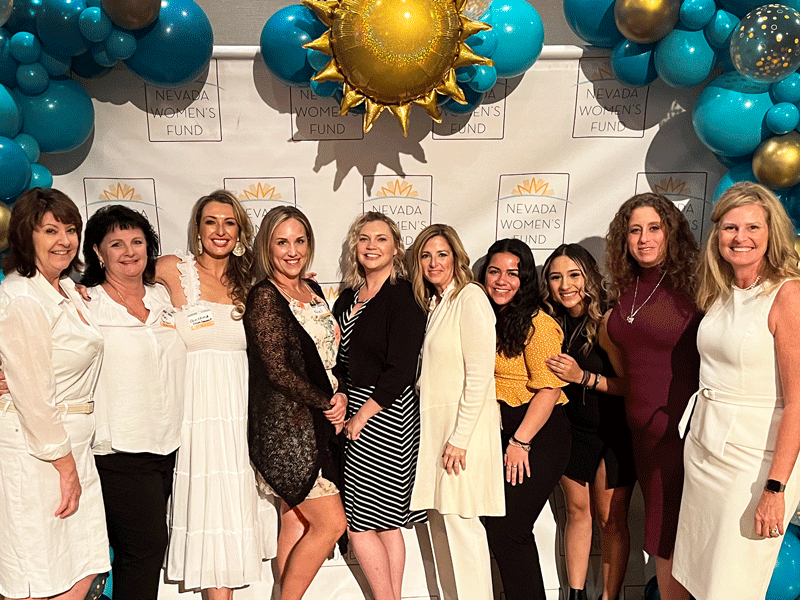 September 27, 2022 Scholarship recipient dinner attendees included SilverSummit Healthplan leadership and scholarship recipients

Nevada Women's Fund Scholarship (Northern Nevada only) – SilverSummit women in Northern Nevada may be eligible. SilverSummit is honored to provide additional funds to support member who are awarded. Scholarships are awarded directly to the recipient and are not influenced by SilverSummit.
The scholarship application will be open starting December 15th through the end of February through the link below.
For more information go to https://www.nevadawomensfund.org/
Why SilverSummit?
We understand how important you and your family's healthcare needs are. It's important to us too. We are here to support your health needs and make that part of your day easier. SilverSummit Healthplan is your partner and advocate.


Learn More
How to Enroll
It's your health, your plan and your choice. You have the option to choose the Nevada Medicaid or Nevada Check Up plan you think is best for you and your family.
Learn More
Report Medicaid Fraud, Waste or Abuse Concerns
Potential Fraud, Waste or Abuse should be reported to SilverSummit Healthplan at:
SilverSummit Healthplan
Attn: Compliance Department
2500 N. Buffalo Drive
Suite 250
Las Vegas, NV 89128
or contact SilverSummit Healthplan's anonymous and confidential hotline at 1-866-685-8664 or by contacting the Healthplan's Compliance Officer at 1-844-366-2880 or ReportFWA@silversummithealthplan.com.