Nevada Medicaid Benefits Overview
You Get Covered!
Welcome to SilverSummit Healthplan! Our programs and services are designed to help you support your health and that of your family. With SilverSummit, you get access to extras and rewards that help save money while accessing quality care when it matters most.
My Health Pays® Rewards

As a Member, you earn dollar rewards for many doctor appointments and for completing healthy activities like getting annual screenings. You are automatically enrolled in the My Health Pays™ rewards program. To earn your rewards card, it is easy: schedule an appointment with your doctor and start earning rewards.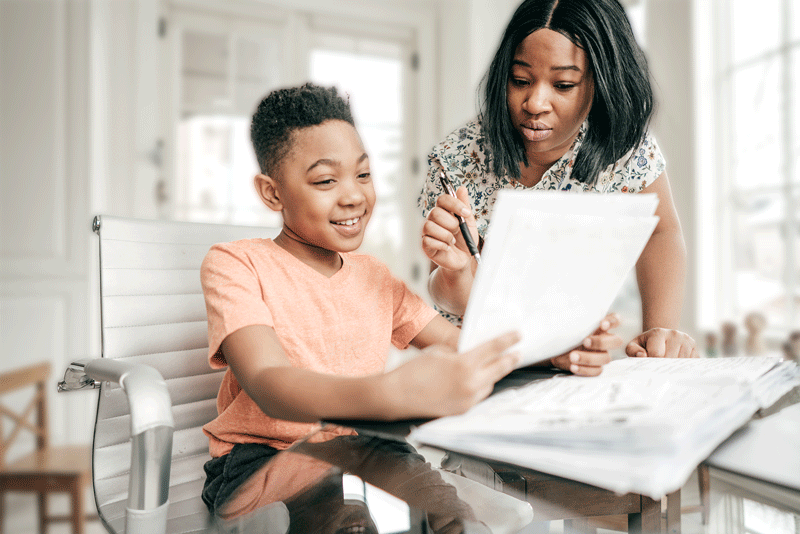 Healthy Activities that earn you rewards:
| GET | DO |
| --- | --- |
| $20 | Adult yearly check-up |
| $25 | Child yearly check-up |
| $25 | Flu shot |
| $25 | COVID-19 vaccine |
| $25 | Chlamydia screening |
| $15 | Colorectal cancer screening |
| $15 | Cervical cancer screening |
| $15 | Breast cancer screening |
| $15 | Prostate exam |
| $50 | Diabetes eye + kidney + blood exams (total amount) |
Pregnant & New Mom Members
| GET | DO |
| --- | --- |
| $20 | Enroll in Start Smart for Your Baby |
| $50 | Notification of pregnancy form (completed in first trimester) |
| $25 | Notification of pregnancy form (completed in second trimester) |
| $30 | See doctor while pregnant ($10 per visit for 3 visits) |
| $30 | See doctor after baby is born ($10 per visit for 3 visits completed 21–56 days after delivery) |
| $60 | Take baby to doctor ($10 per visit for 6 visits from 0–15 months old) |
To see a list of healthy activities go to My Health Pays™ rewards program.
You can shop at Walmart using your dollar rewards to pay for:
Groceries
School supplies
Electronics
Sporting equipment
And many other items (This card may not be used to buy alcohol, tobacco, or firearms products.)
There are so many healthy activities for you to earn dollar rewards. Your My Health Pays™ rewards card is mailed to you and more dollars rewards are added to your card after you complete healthy activities. You can check your balances by visiting the Member Portal or call 1-844-366-2880.
Does earning reward dollars interest you?
Not a Member of SilverSummit and would like to get the My Health Pays™ dollar rewards? Contact Us at communitysolutions@silversummithealthplan.com for assistance in completing the Medicaid application.
Value Added Benefits
Extra benefits for you and the whole family at no cost.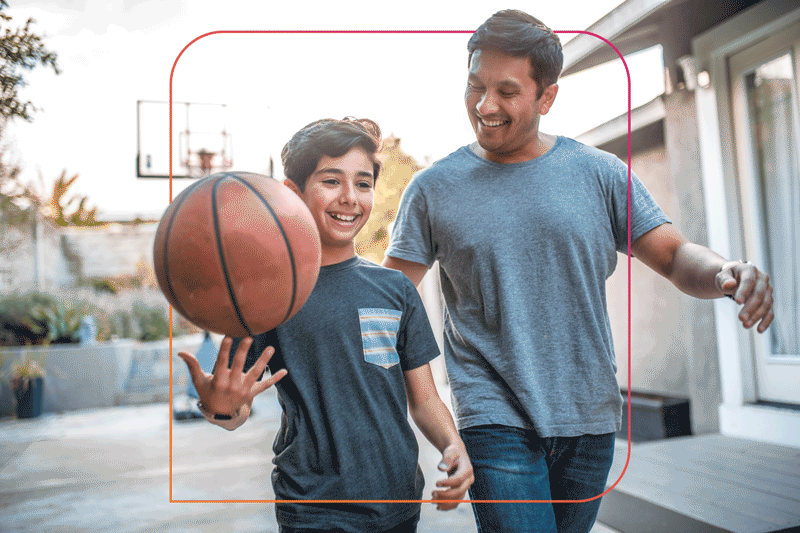 Featured NEW Value Added Benefits
You and Your Family get a FREE YMCA Membership! *
YMCA Family Membership: full access to fitness center, group exercise classes, access to pool, gymnasium, family events, kid's gym, youth fitness classes and much more. *
YMCA Youth Summer Camp
YMCA After School Care for your Kids at select schools*
YMCA Teen Job Training Program*
* Clark County Only
YMCA Overview One Sheet (PDF)


You Get Healthy with a gym benefit from SilverSummit Healthplan
Your fitness goals have never been so easy to reach. SilverSummit is offering the ActiveandFit program for the gym benefit. The program offers flexible gym options to meet your own fitness needs.
You Get:
Gym membership to one of the participating fitness centers. To see a fitness center in your area go to Active&Fit and enter your zip code for a location near you.

Sample some of the participating fitness centers
- EOS
- Anytime Fitness
- Planet Fitness
- Crunch

One Home Fitness Kit per benefit year. You have 10 options to choose from.
Workout plans to help you start your exercise routine
A variety of On-demand workout videos
The Active&Fit Connected!™ for tracking your activity
Online resources
Interested and need more information? Call Customer Service toll-free at 1.877.771.2746 (TTY/TDD: 711)
Not a member? Contact Us to learn about all the benefits SilverSummit offers - communitysolutions@silversummithealthplan.com
Other benefits are available to you, such as:
Free Costco Gold Card
Free Membership to Boys & Girls Club
Free Spa rejuvenation package*
Free tutoring for children 4-18 years old-choose in-person or virtual
*Applies to qualified individuals
And many more! To view a full list of VAB's
Washoe (North) & Clark (South) Value Added Benefits List (PDF)
Covered Benefits
Pharmacy Benefits
Get proper, high-quality, and affordable drug therapy. To help you get and remain healthy, we'll make sure you have access to medications that are both safe and effective.
Behavioral Health
You get mental health support when you need it. SilverSummit offers same-day mental health appointments. As a member, you are guaranteed to get help when you need it.

Immediate, same-day appointments 7 days a week

Talk therapy appointments are provided within 72 hours

Psychiatric appointments in 24 hours
Contact Summit Behavioral Health Services for same-day appointments.
We also have Resource Centers available in Reno and Las Vegas.
Take a shower or do your laundry
Get access to housing
Enjoy a meal
Services available in English and Spanish
Need help understanding these benefits and services? Or would you like to learn more? Call us! We are standing by to answer your questions. 1-844-366-2880 (TTY/TDD 1-844-804-6086)
Unlock the Power of Your Plan Coverage - Get the Most Out of Your Benefits!
Welcome to Start Smart for Your Baby! We understand that pregnancy can be a lot to take in. We are here to help.
Our program will give you the help and facts you need to be a parent. We can help before the baby is born and after. Our team will make sure you are feeling good about being a parent.
Sign up today! If you have any questions, you can call the Member Services team. They are there to help. 1-844-366-2880, TTY: 1-844-804-6086, Relay 711.
Receive $50 for completing a Notice of Pregnancy Form (NOP) (PDF) if completed within 1st trimester.  
Receive $25 if completed within 2nd trimester.
Receive $10 for enrolling in Start Smart for Your Baby program.
With "Count the Kicks," SilverSummit provides an easy-to-use, interactive platform to help you keep track of your baby's movements. This app features a daily kick counter and allows you to log any changes in movement so that you can easily see if anything is wrong.
Download the app today and start counting those kicks! Let us help you make sure that your precious little one is safe and sound.
Every year, lots of parents write in and tell stories about how their baby was saved because they used "Count the Kicks".  To view  baby save stories.
Start Counting
Parents can track by using the free Count the Kicks app, which is available in the iOS and Google Play app stores in 15+ languages
Printable Count the Kicks charts - paper chart.
Count each of your baby's movements (kicks, jabs, pokes, and rolls) as one kick
Count every day around the same time, and track how long it takes to get to 10 kicks
Notify your doctor immediately if there is change in the strength of your baby's movements or how long it takes to reach 10 movements
If you need help getting rides to and from your doctor's appointments, call Member Services at 1-844-366-2880 (for TTY: call 1-844-6086, Relay 711). You will talk to someone from Medical Transportation Management (MTM). They are open Monday through Friday from 8am to 6pm. Call at least 5 business days before your appointment so they have time to arrange a ride for you.
SilverSummit Healthplan gives people rides for medical appointments, but only for Medicaid recipients.
Nevada Check-Up members are not eligible. Sometimes there are other ways to get a ride if services are not covered by MTM. Call Member Services at 1-844-366-2880 or TTY: 1-844-804-6086 if you have questions about getting a ride. They will help you out.
With a Boys and Girls Club membership, your child has access to a safe and fun place where they can learn, grow, and develop the skills for a bright future. We are offering free membership for kids between the ages of 6-18.
Welcome to Weight Watchers! As a member, you can take advantage of our free membership package and receive vouchers for registration and 10 weeks of meeting room classes. To ensure your success, you'll also get access to 14 weeks of online tools to keep you motivated and on track. Applies to qualified individuals.
Members 21 years old or older, or if you are pregnant, you can go to a Federally Qualified Health Center (FQHC) twice every year. During these visits, they will check your teeth and take X-rays of your mouth so that your smile stays healthy
Receive $30 reward for a preventative dental visit (1 per enrollement, within 90 days of first PCP visit if PCP visit occurred within the first 90 days of enrollement). 
We want you to have access to the best eye care available at an affordable cost. We can help our members get new glasses or fix their old ones once a year. People over 21 years old can get up to $100 for contact lenses if they need them for medical reasons. Join us today and start protecting your eyes!
If you have a medical emergency, call 911 right away. For any other health questions or concerns, the Nurse Advise Line is here to help. Nurses are available 24 hours a day and 7 days a week to answer your questions. Nurse Advise Line phone number: 1-844-366-2880