2022 Community Investment Program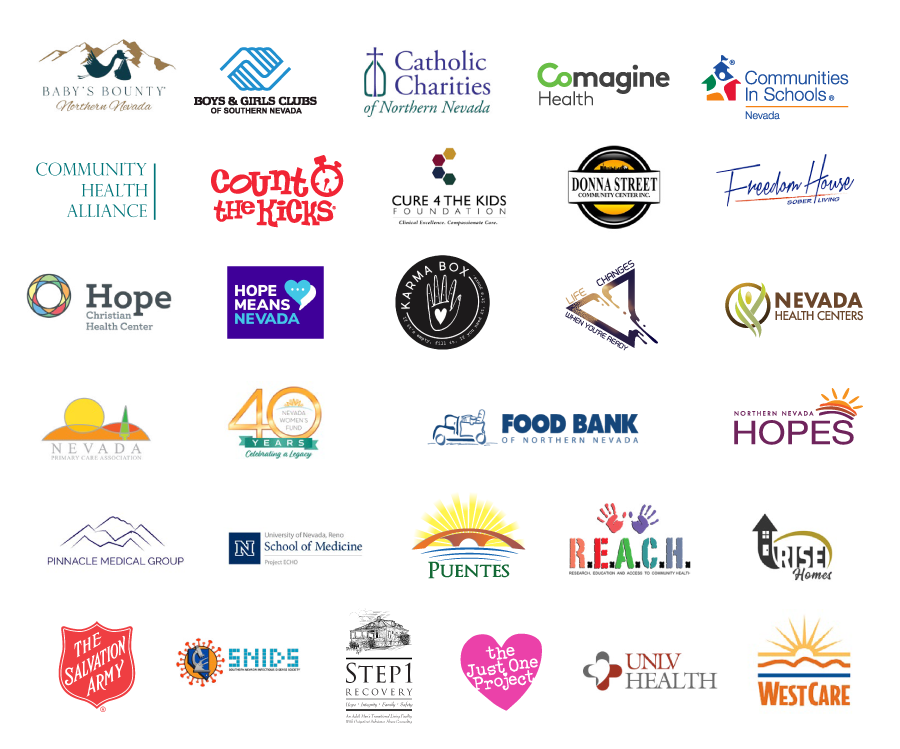 Congratulations to the awardees of the community investment program! We are excited to partner with you and to support your projects as they develop and grow over 2022. Together, we will create lasting positive change in our communities.
Welcome aboard!
Baby's Bounty
Boys and Girls Club of Southern Nevada
Catholic Charities of Northern Nevada
Comagine Health
Communities in Schools
Community Health Alliance
Count the Kicks
Cure 4 the Kids
Donna Street Community Center
Freedom House
Hope Christian Health Center
Hope Means Nevada/Public Health Campaign
Karma Box
Life Changes
Nevada Health Centers
Nevada Primary Care Association
Nevada Women's Fund
Northern Nevada Food Bank
Northern Nevada HOPES
Pinnacle Medial Group
Project ECHO
Puentes
R.E.A.C.H. Health Center
RISE Homes
Salvation Army
Southern Nevada Infectious Disease Society
Step 1, Inc.
The Just One Project
UNLV Medical Clinic
WestCare
If you have any questions or additional information please don't hesitate to contact us. We would be more than happy to assist you in any way we can!